"When the world saw possibilities, we saw opportunities"
P. H. Healthcare Pvt. Ltd. is a venture of P. H. Jain Group, having its vast presence for the past 50 glorious years in various diversified businesses like Construction & Infrastructure development, Chain of Diagnostic Centre's, Entertainment Centre's, Mfg. of Plastic Products, Stock Broking & Financial Leasing. With the hard work of our 1000+ employees and with great appreciation of our group from the society, the group has an uprising turnover of USD 75 Million.
With the precious experience from all the diversified businesses the group ventured into the Healthcare Industry by manufacturing High Quality Medical Disposables under the brand name "PARAS" with an objective to serve the society with a human touch with its world class quality products and excellent service network.
Our business philosophy, based on delivering value, constantly inspires our people to innovate, excel and set new global benchmarks. Our multicultural workforce gives us the strength to make quality healthcare accessible to people around the world. We remain committed to aggressively pursuing our responsibility of 'Nurturing mankind with safe and quality medical devices' & with the help of the latest & state of the art technology, we guarantee the best quality, hygienic, sterile, durable & reliable products.
ISO 9001:2008, ISO 13485:2003, CE & GMP Certification of our plant at Bhilad in Vapi, Gujarat add glory to our products range having qualification of all the Indian and International standards & safety norms.

---
Statistics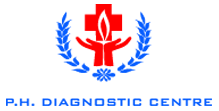 ---
P. H. Diagnostic Center
Diagnostic Centers across India.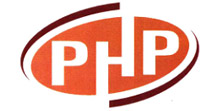 ---
P.H. Polyplast
Manufacturing of Medical Disposable Products.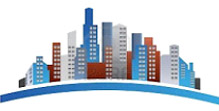 Jain Developers, Sai Dwarka Developers, Chhaya Developers, Rashi Developers, P. H. Homemakers, Chhaya Properties
Construction of Residential & Commercial Premises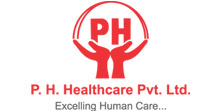 ---
P.H. Healthcare Pvt. Ltd.
Manufacturing of Syringes, Needles, I.V. Sets, Blood Collection Tubes & other medical disposable products.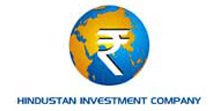 ---
Hindustan Investment Company
Financial Market Broking

---
P.H. Jain Charitable Trust
Charitable Activities for Human Welfare.
VISION
Vision at P. H. Healthcare is to serve the Mankind Globally with our Affordable, Highly Accurate and Precise Products. We look forward to cater an extensive range of products. With the best manufacturing facility we aim to achieve 6 – Sigma Standard. We are moving forward with a view of gaining the highly required confidence of the doctors, technicians & other para-medical staff.
MISSION
Setting a benchmark in the industry with the most reliable surgical disposable products in tuning with latest technology and promising not to harm the nature by using manufacturing techniques which prove to be Eco Friendly is our Mission. We offer unwavering quality products, develop new products as per market requirements through our deep research and development. We foresee ourselves as the top three major brand in the surgical disposable market.
PROMOTERS
P. H. Healthcare is a professionally managed family enterprise, wherein the core management consists of highly competent family members and a highly motivated & dedicated management team.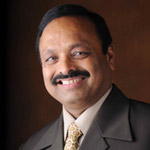 Mr. Paras Modi
Chairman
Mr. Modi has rich and varied experience of over 40 years in managing businesses, across industry sectors. He heads the entire family business of P. H. Jain Group. From a humble beginning in lottery industry he went on to create enviable business empire within a short span of time.
He "Executes what he Thinks" and achieves success in everything he does. He has successfully managed large teams in markets like India and also large businesses spread across geographies.
Keen on giving back to society, Mr. Modi takes his social responsibilities very seriously. His experience from other business streams would surely help P. H. Healthcare to achieve great heights.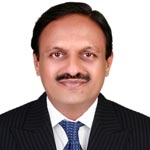 Mr. Anil Jain
Managing Director
Mr. Jain was one among the million but now he is one in a million. This is only because of his unique knack of foreseeing future possibilities.
He has been instrumental in chartering the growth of the P. H. Jain Group from its initial years. Soft nature and practical mind is what makes him the master of all trades.
With his knowledge of business and vast experience, he achieves what he desires. His role in PARAS is of high importance as he is the one who will surely guide P. H. Healthcare to the path of prosperity & success.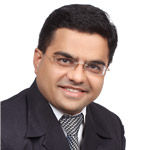 Mr. Ateesh Modi
Technical Director
Mr. Ateesh, the master of polymers, has over 9 years of experience in plastics industry. His success graph has never seen a decline since then.
One of the strongest quality of Ateesh is that he does not do different things but he does things differently. This quality of him with his calm & hard working nature makes his work fall in right place.
His technical expertise & high-pitched caliber is a key reason for success in the journey of P. H. Jain Group.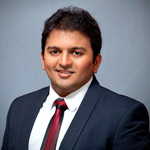 Mr. Ritesh Brahmecha
Marketing & Finance Director
Mr. Ritesh holds a masters degree of Finance from UK. With a charming personality and convincing nature he just wants to achieve great success at a very young age.
He has the ability to pave his own way instead of following beaten track. This quality itself would take him to such heights where he doesn't have to look behind. He is a strong pillar of P. H. Healthcare who will surely write his and the company's success story.
Located just 180 Kms from Mumbai Airport & Sea-Port (Nhavasheva).
Well connected with the Mumbai – Delhi National Highway (around 2 kms from Bhilad, Gujarat)
5 acres of land.
Over 50,000 square feet of area for dedicated manufacturing of Top Class Syringes.
Clean Room of class 10000.
Fully Air Conditioned plant.
Built with globally accepted standards.
Eco-friendly Plant.
Mass Production Technology.